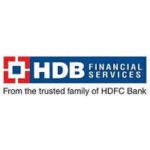 Overview
Founded Date June 4, 2007

Sectors Banking , BFSI , Loan Sales

Posted Jobs 1

Viewed 139
Company Description
About HDB Financial Services
HDB Financial Services (HDBFS) is a leading Non-Banking Financial Company (NBFC) that caters to the growing needs of an Aspirational India, serving both Individual & Business Clients.
Incorporated in 2007, we are a well-established business with strong capitalization. HDBFS is accredited with CARE AAA & CRISIL AAA ratings for its long-term debt & Bank facilities and an A1+ rating for its short-term debt & commercial papers, making it a strong and reliable financial institution.
Our lines of business include – Lending and BPO Services.
Lending
We offer a wide range of secured and unsecured loans to our customers. We provide a one-stop-shop for all requirements, be it loans, investments or protection. We have quickly grown to have more than 1300 Branches spread across 24 States & 3 Union Territories.
BPO Services
Our BPO services division delivers back office services such as forms processing, documents verification, finance and accounting services and correspondence management. We also deliver front office services such as Contact center management, Outbound marketing and collection services.
Parent Company
HDB Financial Services Limited is a subsidiary company of HDFC Bank.
The Housing Development Finance Corporation Limited (HDFC) was amongst the first to receive an 'in principle' approval from the Reserve Bank of India (RBI) to set up a bank in the private sector, as part of the RBI's liberalisation of the Indian Banking Industry in 1994. The bank was incorporated in August 1994 in the name of 'HDFC Bank Limited', with its registered office in Mumbai, India. HDFC Bank commenced operations as a Scheduled Commercial Bank in January 1995.
Active Jobs From HDB Financial Services Ltd