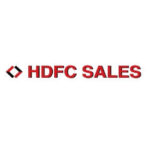 Overview
Founded Date January 23, 2004

Sectors Banking , BFSI , Home Loan

Posted Jobs 7

Viewed 109
Company Description
About Us
Founded in- 23rd January-2004
OUR VISION
To be India's most trusted and recommended financial service provider.
OUR MISSION
We want to create an environment of possibilities for our customers and employees by implementing
effective business processes through commitment to quality, responsiveness and resourcefulness.
OUR VALUES
Our 'Employee Focus' approach strives to create a happy environment for employees where they
develop an emotional commitment to the company and "go the extra mile" to leverage organizational
goals. 'Customer Centricity' puts our customers and their interests on priority to make informed
decisions for mitigating their needs. To act with 'Integrity' is to ensure that employees are truthful,
accountable and respect co-workers, stakeholders and our customers. Fostering 'Collaboration' amongst
our employees makes them the most productive at work. 'Agility' stirs in us ability to work quickly,
seamlessly and cohesively. Our CSR endeavors motivate us to serve the less fortunate with humility to
create 'Social Impact.'
OUR MILESTONES
Follow our journey as we grow towards gradually increasing our network presence.
We now span over 350 locations across India and are creating significant moments along the way.
Active Jobs From HDFC Sales Private Limited